Welcome to The RIP Track!
The objective of this site is to provide tools and resources to improve your enjoyment of the game Railroad Tycoon II. The main emphasis is on mapmaking and using the editor with the help of aids that I or others have created. The goal is to make it easier to create new scenarios for all of us to enjoy. Check the About Page for more information on this site. And please don't leave without visiting the Tool Shed. You won't regret it. Hope you can make use of The RIP Track!
November 4, 2001:
Well, it's been a long time since the last update. If you want to see what's kept me busy all this time, come on over to Cafe Tropico, the number one site for PopTop's newest game, Tropico!
But there is lots of news on Railroad Tycoon that I have been remiss in not reporting. Number one is that Railroad Tycoon II, Platinum Edition, is now in stores. This is a re-release of the Gold Version with all 75 original PopTop scenarios plus 50 user scenarios all in one package. There is also an extended soundtrack of all the original Tycoon songs in mp3 format, so you can play them anywhere. All for one low price of $19.95 or less! For details, visit the news release at Gamespot or visit this thread in the Railroad Cafe.
The other even more exciting news is the announcement of Railroad Tycoon III, to be released sometime late in 2002. See the announcement at Gamespot and watch the Railroad Cafe for more news on this.
January 28, 2001:
I have now uploaded version 2 of my Canadian Pacific map with lots of changes. Thanks to all who posted on the forum with suggestions. See the info file for changes from version 1.
I have also saved this as a campaign map, number 2. The updated language file and a new credits file are also included.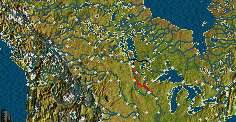 Canadian Pacific - Standalone version 2.0
The National Dream - Campaign Version
January 7, 2001:
Well folks, here it is at last, my long-awaited map of the Canadian Pacific! I think I now have all the wrinkles ironed out but it still needs some play testing by players better than me, so go to it! I have not converted it to a campaign map yet, but this version has all the same campaign choices so you can try them out. Once I know everything is good, it will be released as a map for the player's campaign. Have fun with it. All feedback is appreciated.
Canadian Pacific - Standalone version 1.0

January 3, 2001:
Happy New Year from the RIP Track! One of my new year's resolutions is to do some updates to this site, so here we go.
For those of you holding your breath for the UK map coordinates data files (I hope not), they are now available! Look at the bottom of the Tool Shed listing to find them.
I have also updated the Map Coordinates spreadsheets to make them UK ready, though the files will work with older versions if you follow the instructions in the notes page. I have also added a neat new feature in the spreadsheet to give you the proper size map to equalize the x and y directions at the push of a button. You can also enter a desired scale to calculate the map size for a specific scale such as 1 mile per cell.
I did some of these changes to make it easier to do pcx files for Tropico, which I hope will be able to import them as RRT2 can. If you're looking for some sample pcx files, check them out at The Mapmaker's Table at Cafe Tropico. They are mostly islands, but I also put up some up of Scotland, Malaysia and others. Enjoy!
And keep watching this page for my upcoming campaign map, Canadian Pacific, due out any day now.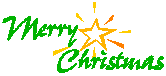 December 20, 2000:
I would like to wish everyone a Merry Christmas and a Happy New Year from the RIP Track. It's been an exciting year!

In celebration of this special time of year, I would like to release two special maps related to Christmas. The first is my Santa Claus Express map which I released a year ago. It's basically the same map but with Tunnels! and Overpasses added and some event timing tightened up. Click here to read a review that mentions this map!

The second is a brand new map which I just threw together, called the Twelve Days of Christmas. It is set in Norway and uses the excellent map made by Einar Bendigtsen for his Norwegian Railroad History series. I hope you find this map fun and challenging. Consider it a beta since I haven't had time to play all the way through yet, but I think all events are working. Please email me any bugs or post at the RIP Track Forum.
| | |
| --- | --- |
| Santa Claus Express III | Twelve Days of Christmas - Updated 1/7/01 |
See the News Track for archived news.